- Tap the Log In button.
- When you are at the Log In screen, tap the "Forgot your password" button at the bottom of the screen.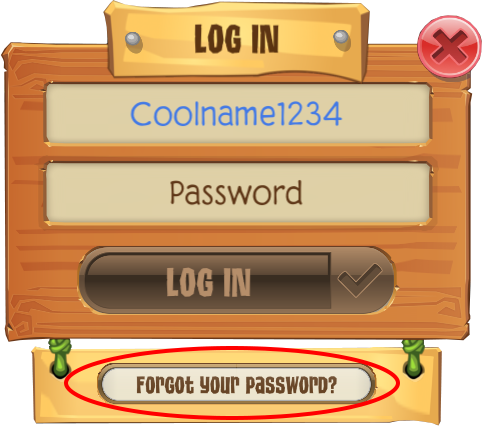 - Input your Username and the Parent Email attached to your account.
A reset link will be emailed to the Parent Email on file for that account. You will need to click that link to finish resetting your password.
If you see a message saying "Invalid Email", this means that either the Username or the Parent Email does not match our records. When this happens:
- Double check that your Username spelling is correct (you can have your parent log into their Parent Account to double check for you).
- Make sure that the email you are inserting matches the Parent Email on file for the account.
PLEASE NOTE that Animal Jam will not be able to provide you with your password. If you are still unsuccessful after following the steps above, please submit a support ticket INCLUDING your Username, Parent Account email, and an explanation of the trouble you are experiencing.