As of January 2019, we have updated the Parent Tools to include an option to delete an account. You will need access to your Parent Account in order to use this feature. 
Keep in mind that once the account is deleted there is NO way for our team to restore it, so be very careful!
To Delete a Non-Member Account
Step 1 - Use the drop-down to select the username you would like to delete.
Step 2 - Click the Advanced Settings drop-down toggle.
Step 3 - Click the Delete Player Account button.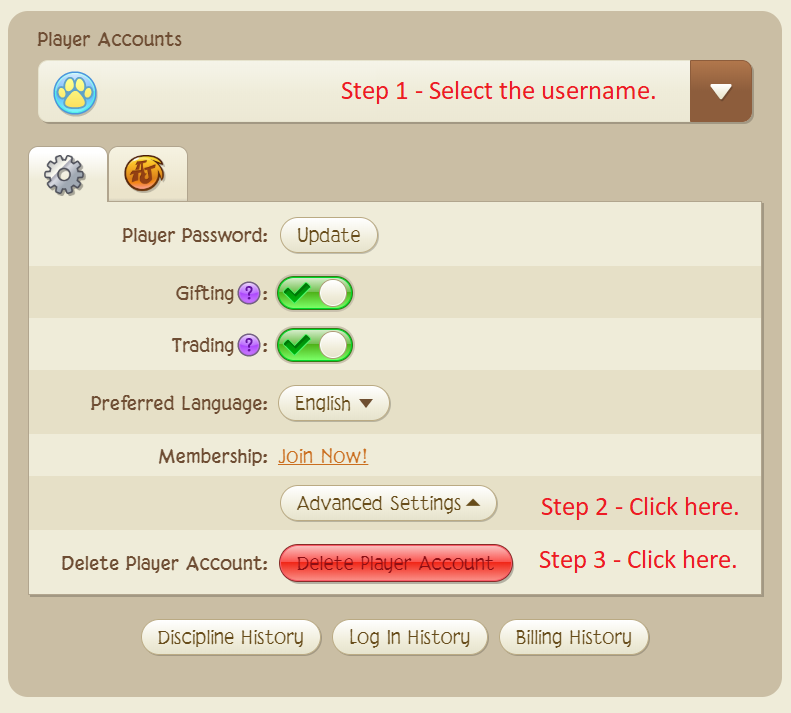 Step 4 - Type the Username for the Account you chose in Step 1.
Step 5 - Click the Delete Player button.
IMPORTANT NOTE: Once you click this the account will be queued for deletion!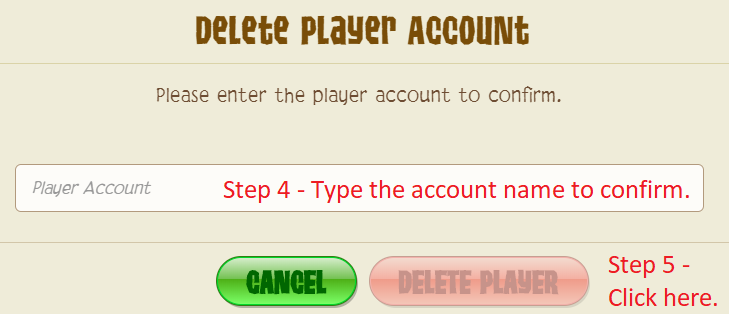 To Delete a Member Account
For accounts that have had a membership, you will need to contact our support team for assistance. Please make sure to include the following in your request:
Username
Parent Email attached to the account
Billing Information attached to the Membership (check here for the specific information needed)