Adding an email is super important as it allows you to recover your account if you lost your password.
If your account doesn't already have an email registered to it or if you had a typo when you first created your account, you can add an email to your account! To add the email:
- Log into your account on Play Wild.
- Tap the Settings menu at the top right of the screen.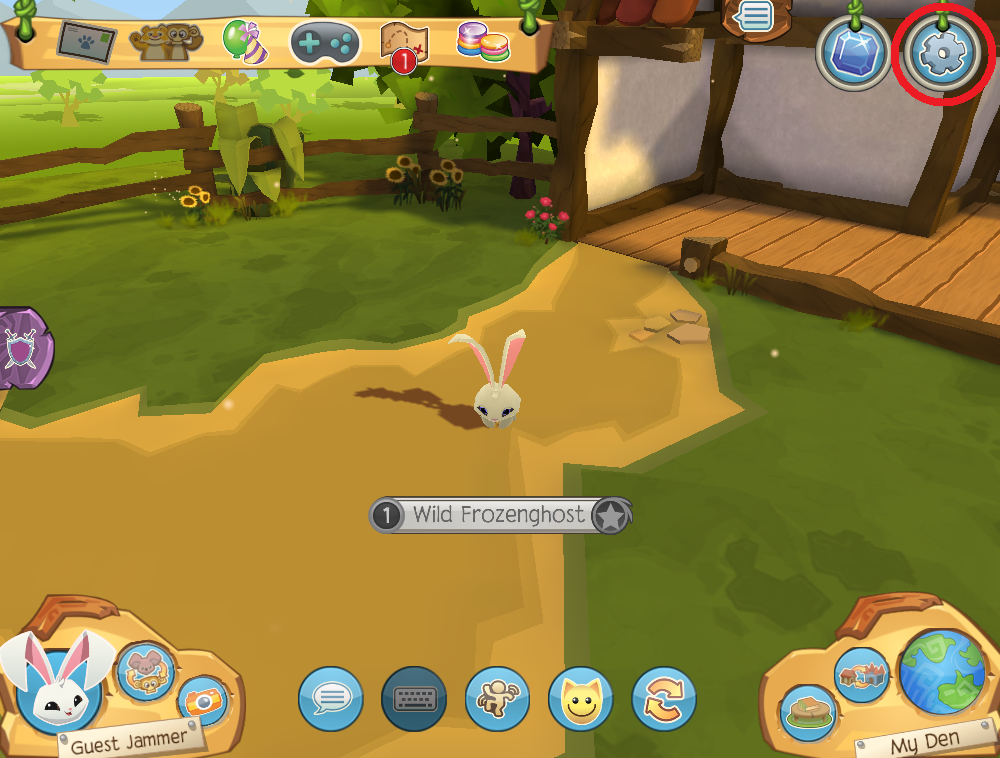 - Choose the Update Parent Email option at the bottom.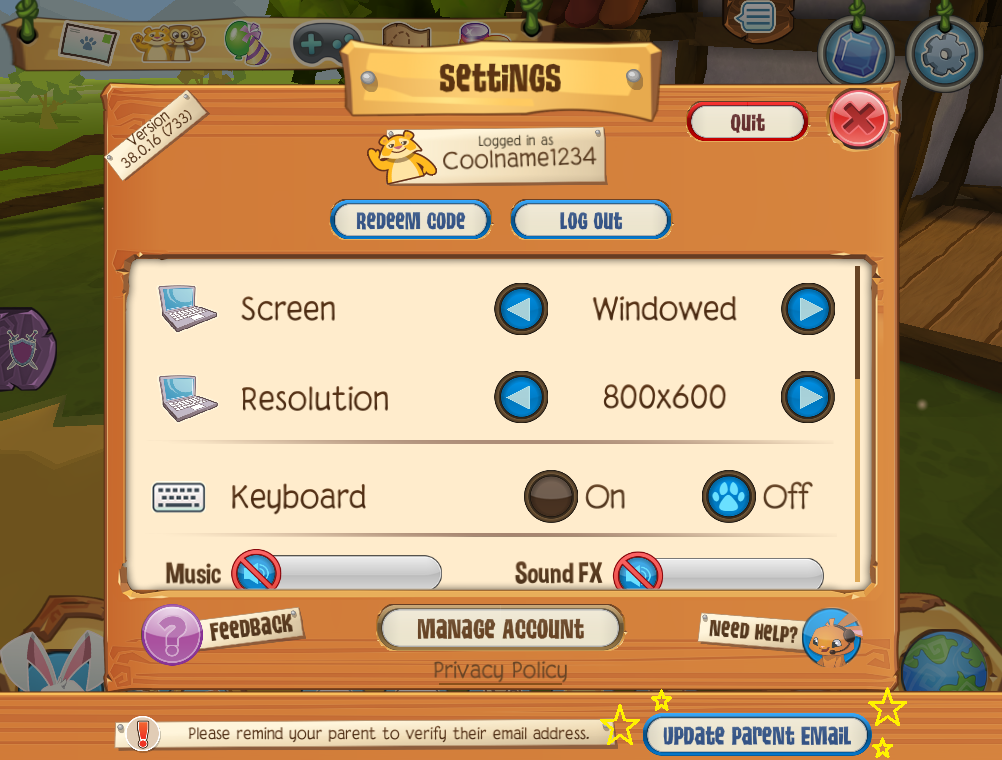 - Click Update or Resend Email.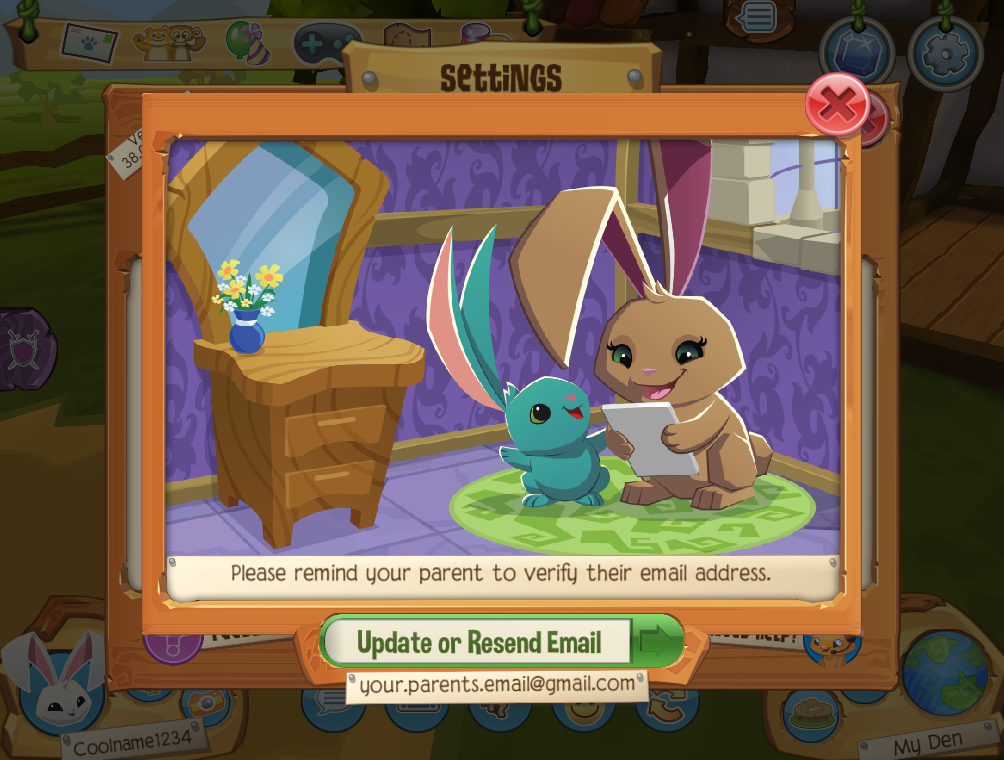 - Then put in the new or correct email and click Resend Email.
Make sure to have your parent check their email to activate the account!