'My Shop' is a type of Den Item that can be purchased by ALL players! It allows any player to sell Pets, Clothing Accessories, Den Items, and Den Music to their fellow Jammers for Sapphires or Gems. Avatars, Dens, and the My Shop itself cannot be sold in the My Shop. Players without Membership are charged a percentage-based fee for My Shop sales, while Members are not subject to any fees.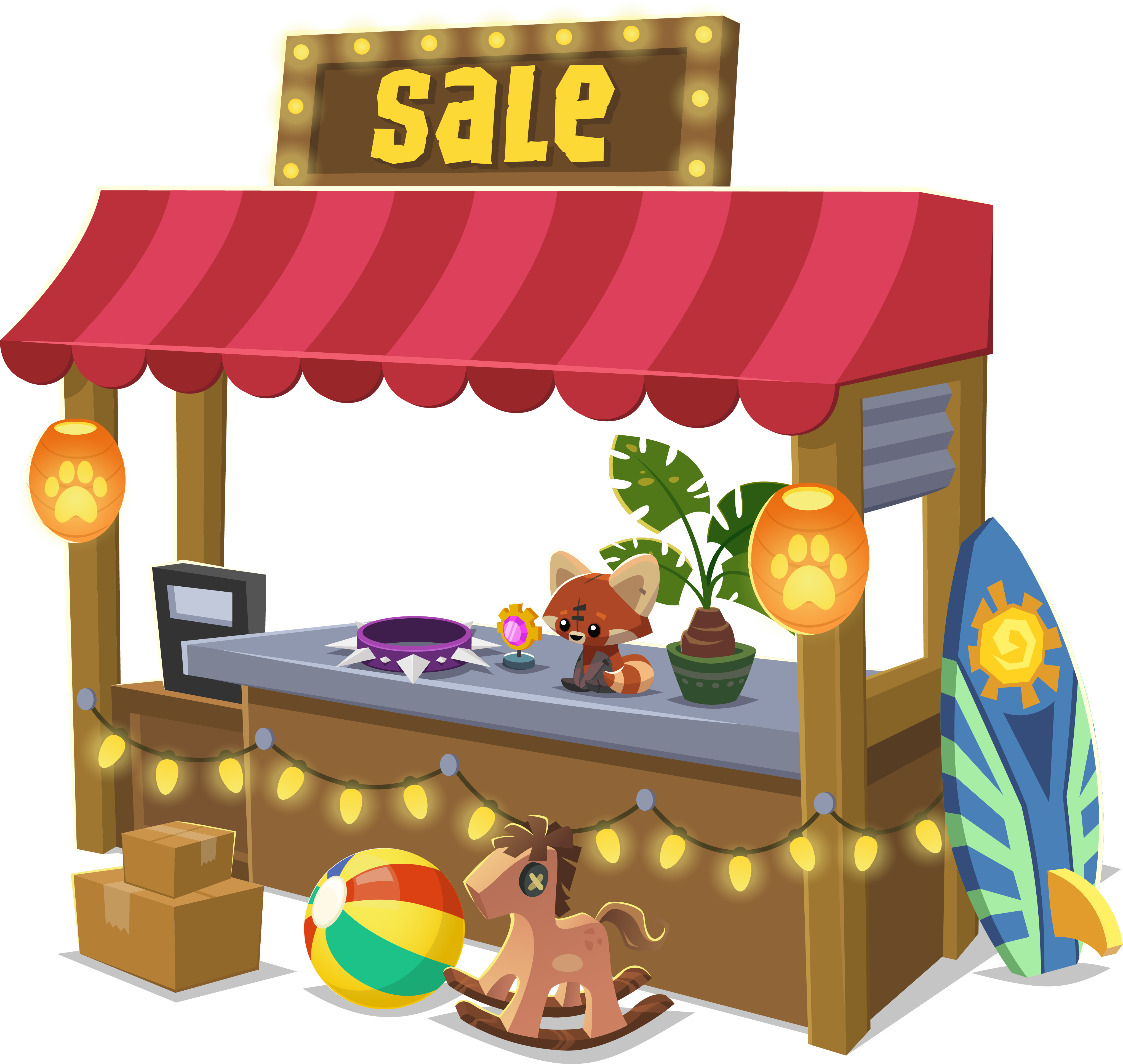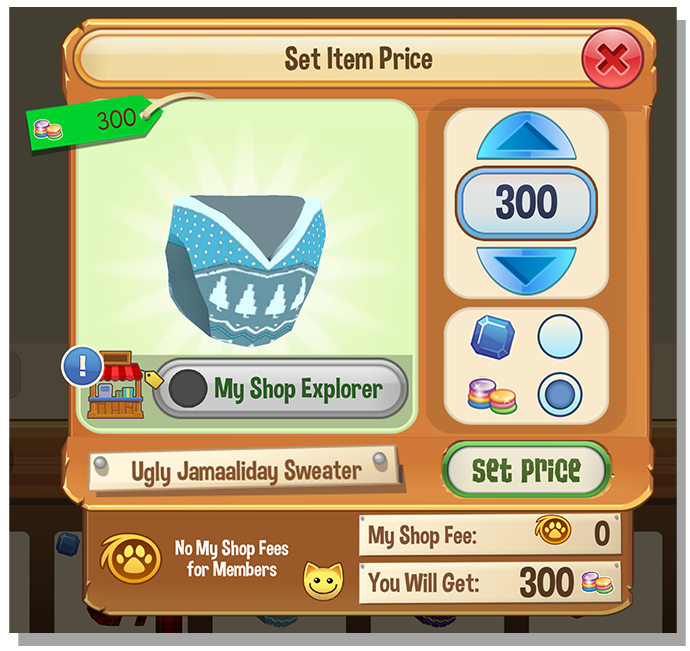 My Shops are furniture items but operate much like a player's Trade List in that items can be placed and removed from the shop whenever the player chooses to do so. Players cannot have My Shop listed items on their Trade List or in another My Shop, however they can still actively use the sale item/pet until it has been purchased.
Every My Shop item has the same basic functionality, but some may differ in appearance. For players without Membership, the default My Shop can be purchased for 100 Sapphires in the Sapphire Shop.

Members can purchase exclusive, seasonal, and thematic My Shop stands for 100 Sapphires at the Shoreline Decor storefront on the island of Moku'ahi. These are great for when your Den or My Shop inventory has a specific theme!

After placing your My Shop item in your Den, as you would any other furniture item, walk up and click on the storefront to begin using it. Once your items are added to the shop, any player that can visit your Den can also purchase items from you My Shop. To learn more about how to use and edit your My Shop, check out this article: How to Use a My Shop

Be sure to check out what's for sale at your buddies' My Shops, and keep an eye out for sweet deals on items you can't get anywhere else.
More articles about My Shops: