1. Purchase a standard, nonmember 'My Shop' from the Sapphire Shop in Jamaa Township, or a special edition, member style from Shoreline Decor in Moku'ahi.
2. Place your 'My Shop' furniture item anywhere in your den using the den editor.
3. Exit the den editor, and then click anywhere on your 'My Shop.'
4. Click the pencil icon located at the top of the 'My Shop' interface. From there you can pick a new 'My Shop' name from a wide variety of options.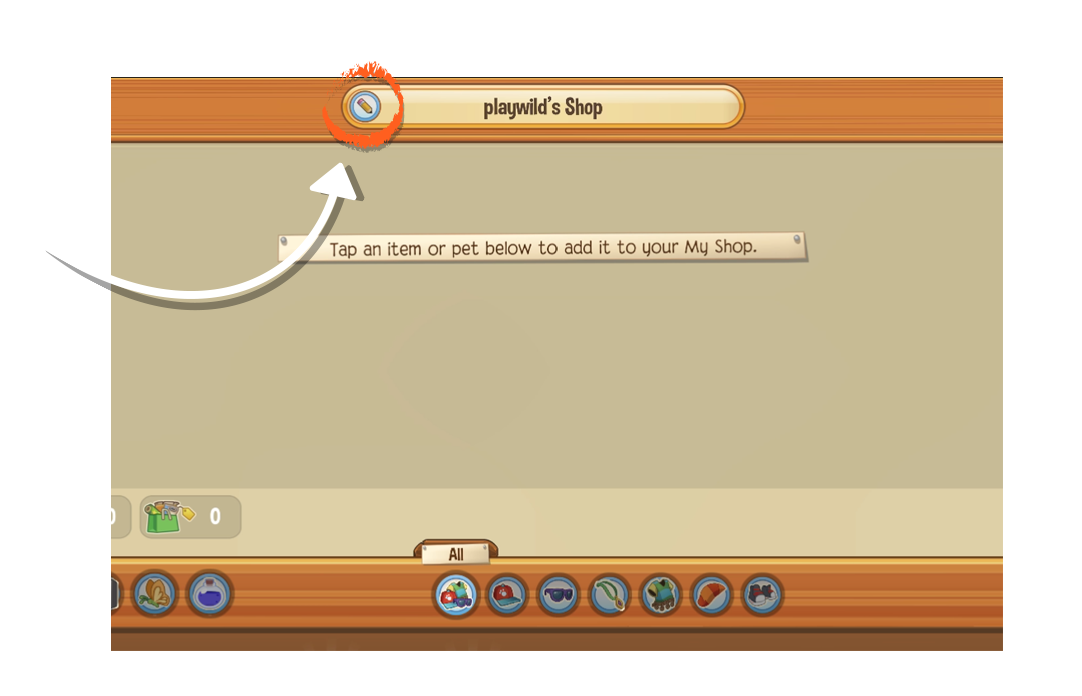 5. Enjoy your new 'My Shop' aesthetic! You can rename your shop as many times as you like.