The Pet Nurturing feature gives players the ability to feed, clean, and care for one Pet at a time. As the Pet is nurtured, it will eventually level up. You can see your Pet's level at the top left of the screen in the Nurturing Station.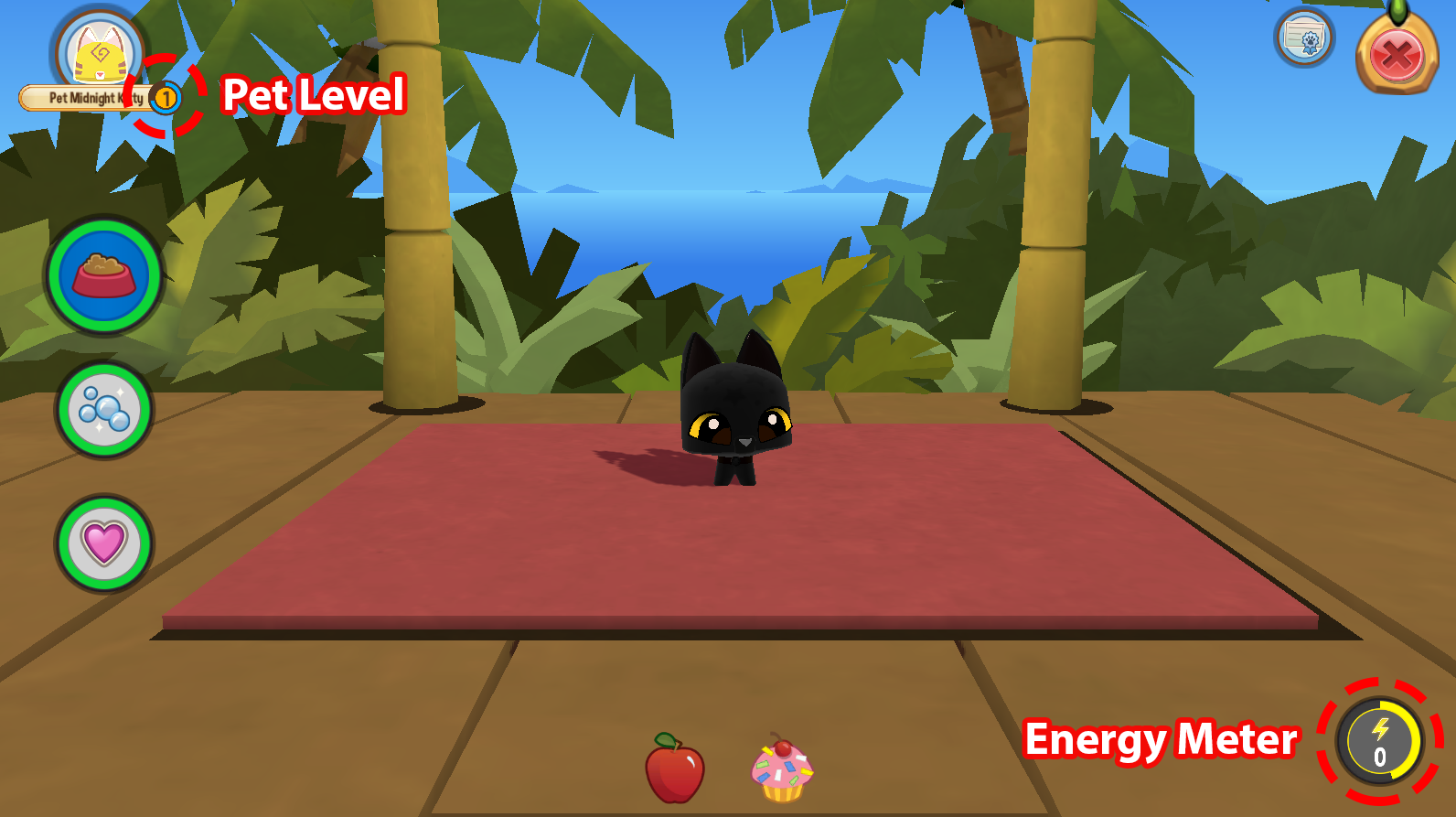 At the bottom right, you can see another number with a meter that fills up. This is the Pet's Energy! This increases when the Pet is fed, cleaned, and cared for. When the Pet has enough Energy, they can go on Pet Expeditions!
Keep in mind that the Energy can only be as high as the Pet's Level. You will need to take care of your Pet to increase their Level if you want to increase their maximum Energy!
For example, if your Pet Level is 3 then the Energy will only be able to go up to 3, even if you fill the Energy meter. Keep nurturing your Pet to increase their Level!