Your parent or guardian can update the language attached to your account by logging into the Parent Tools found on our AnimalJam.com website.
- Log in to the Parent Tools.
- Click the username that you would like to update the language for.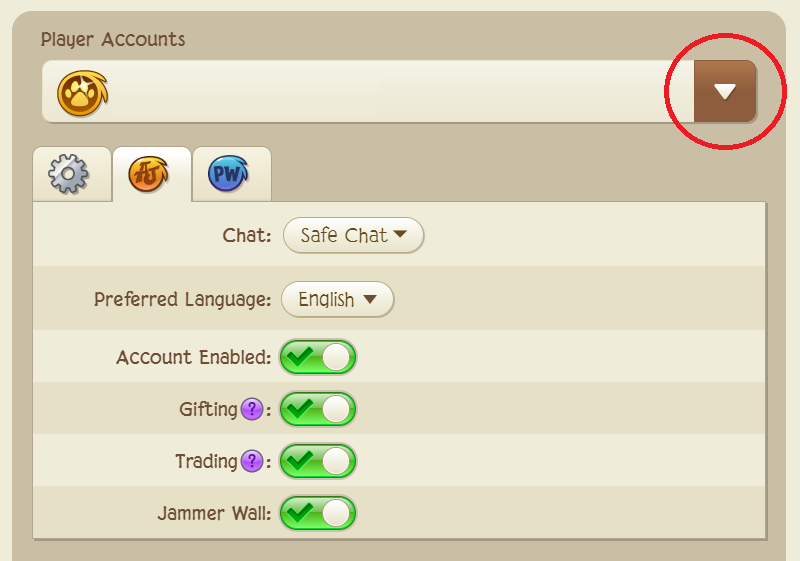 - Click the Preferred Language drop-down and choose the language you would like to use.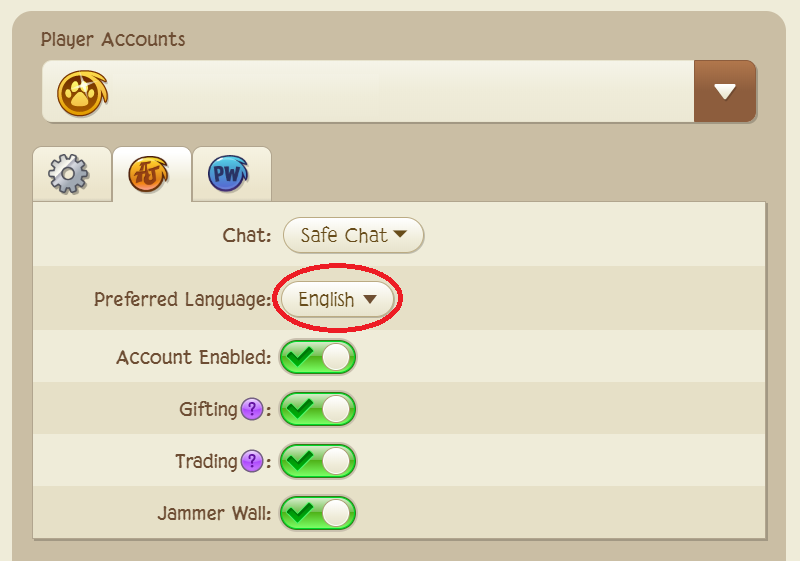 NOTE: If you play Animal Jam and Animal Jam Classic with the same username, the language will be updated on both games.
We currently offer the following languages for Animal Jam - English, French, Portuguese, Spanish, Russian and German.
NOTE: Accounts using English, French, Portuguese, Spanish, or German as a language option do not have the option to be changed to Russian from the Parent Account.