Here are a few common concerns regarding how to deal with interpersonal issues with Packs and fellow Pack Members. As always, if your concern is not listed here, feel free to contact us by submitting a ticket here: Submit a Request.

How do I report an inappropriate Pack Name or Crest?
You can report an inappropriate Pack Name or Crest by clicking on a Pack Member's Player Card, clicking the report badge, and then selecting "Inappropriate Pack Name" from the reason drop-down menu.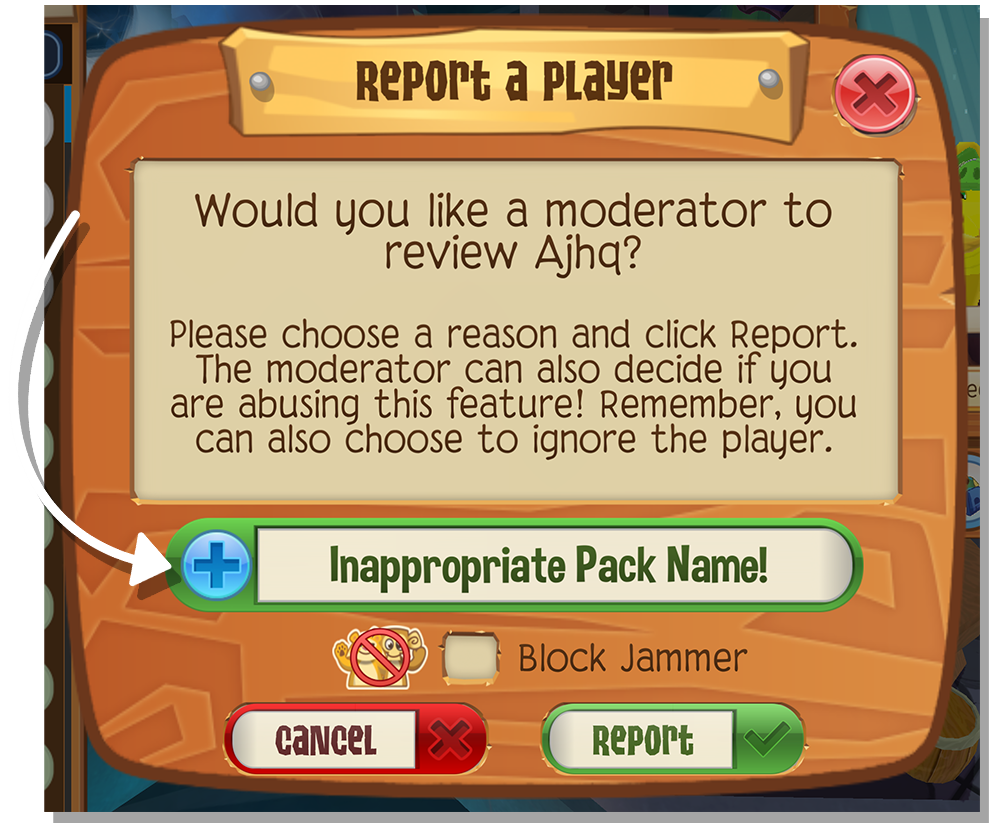 Someone bullied me and...
Threatened to kick me out of the Pack!
Said if I didn't give them items they would kick me from the Pack!
Said they'd let me be in the Pack if I gave them items.
We recommend that you never give items to another player as means of admission or staying within a Pack, as that is not something an in-game trade can ensure, and it is against our TOS for the other player to be asking you to do so. Animal Jam does not tolerate any bullying, inappropriate, hateful or bad language. Players can report other players for bullying by clicking on the player card and then clicking on the report badge. Select the reason for the report and submit it. We review ALL reports we receive, so please only submit one report as close to the time of the incident as possible. You can also bring this behavior to the attention of your Pack Owner, who can remove mean players from the Pack.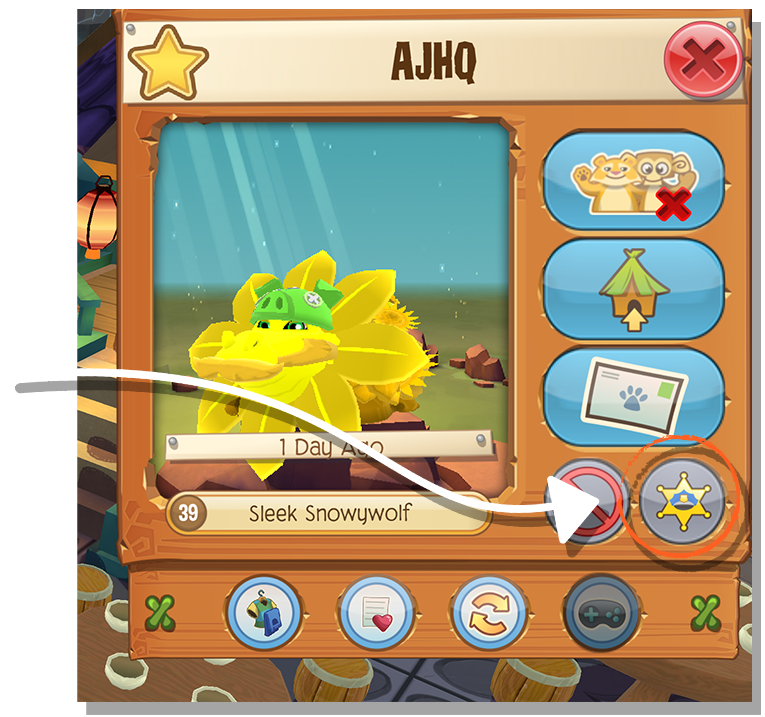 I was kicked out of a Pack... how do I rejoin?
If you were removed from a Pack by accident, a Leader of the Pack or the Owner can send you another invitation. You simply need to click the Pack Icon and select accept to the new invite. If you were not removed by accident, you can inquire with the Pack Owner or Leader(s) as to why you were removed. Some Packs base their members on who is available to go on Pack Runs, and others simply wish to create an exclusive club. Unfortunately if you do not own the Pack, you do not have permissions to control how the Pack Owner runs the Pack. You can always join a new Pack that suits you better, or create your own!
More articles about Packs: