Please note that AJHQ will not be able to provide the password attached to the account.
Your parent or guardian will need to visit the Parent portal on our website to access and download our Parent Tools app.
- Go to https://parents.animaljam.com/
- Choose the Forgot your password? option under the Login button.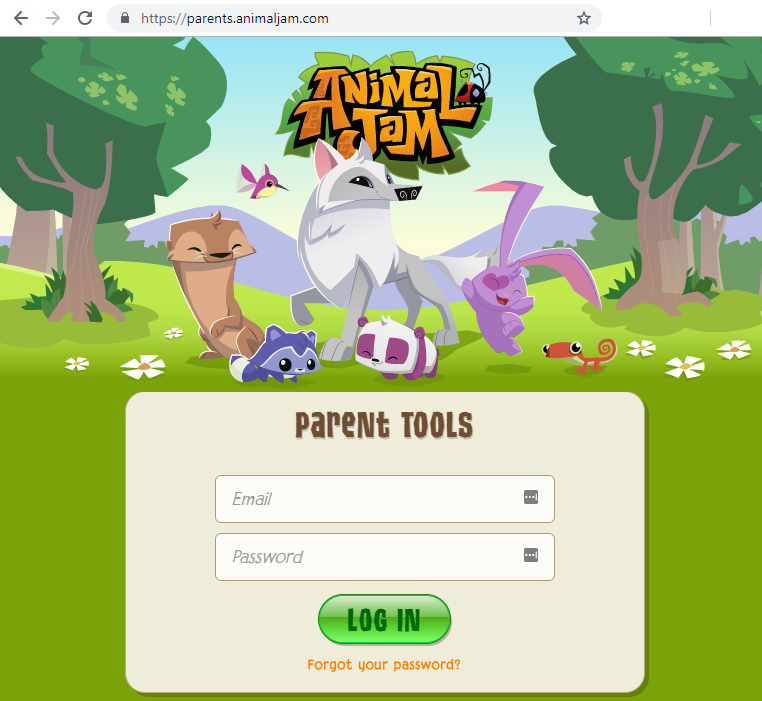 - Input the Email on file for the account.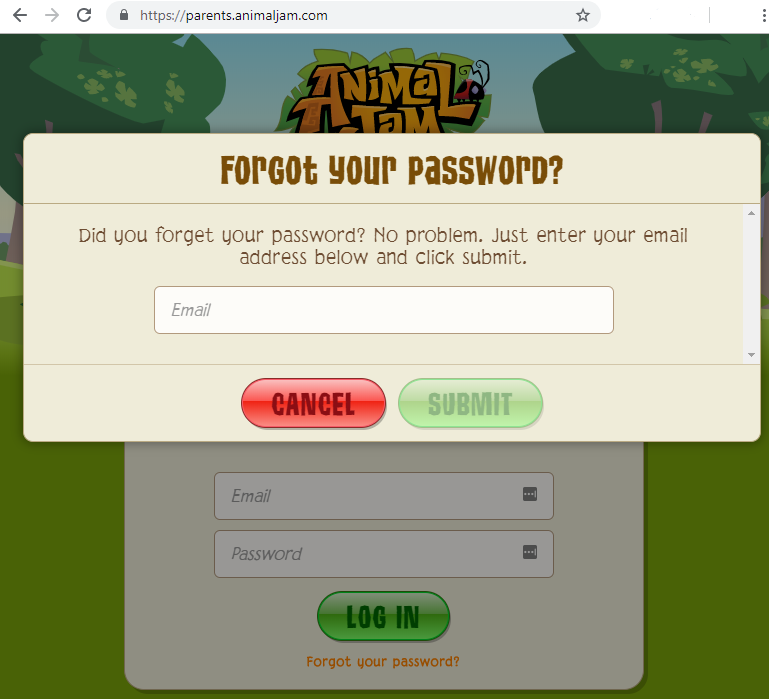 If the email is in our system, a password rest link will be emailed to that address. Follow the link in the instructions to complete the password reset. Please allow sufficient time to receive the link as resubmitting will invalidate the first attempt.
Note: The Parent Tools mobile app is no longer functional and has been removed from app stores. The Parent Tools can only be accessed through our website at https://parents.animaljam.com/.