Q. Is the 'My Shop' Den Item ONLY for Members? Where do I get it?
A. Nope, the 'My Shop' Den item is purchasable by Animal Jam non-members too! The non-member 'My Shop' is available for purchase in Jamaa Township's Sapphire Shop. Member-only, seasonal styles of 'My Shop' items are available on a rotating basis in the Shoreline Decor shop on Moku'ahi.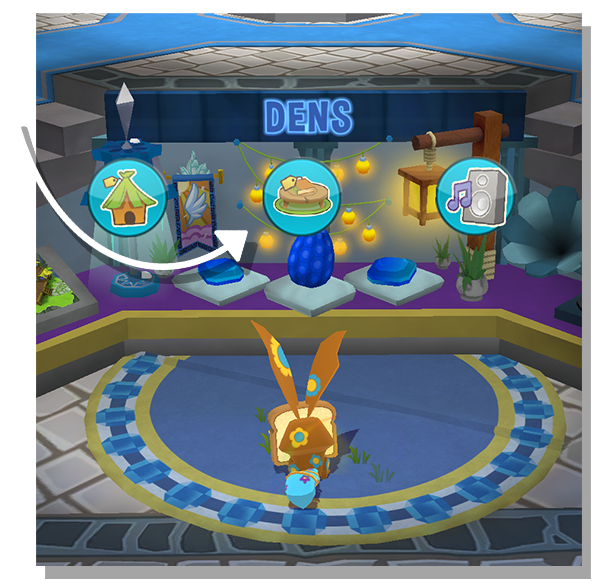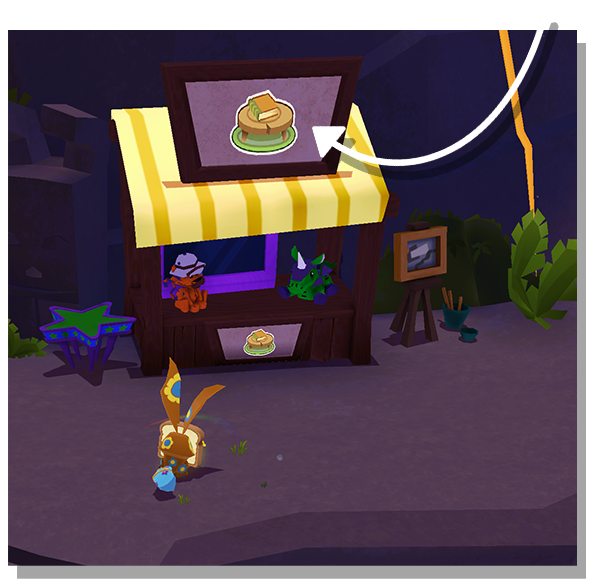 Q. Can I Still Use Items that are Listed for Sale In 'My Shop'?
A. Yes! You can still actively use items that are listed in your My Shop. You can wear them, have the pet with you, or even display the item in your den all while it is listed in your My Shop.
Q. Can I Have an Item on Both my Trade List AND 'My Shop'?
A. No. Players can only have a specific item in EITHER their trade list OR their My Shop, but not both at the same time.
Q. Can Other Players Buy Items in 'My Shop' When I am NOT Online?
A. Yes! One of the best parts of the My Shop system is that you don't have to be online in Animal Jam for someone to purchase the items in your shop. If an item is sold while you are offline, you will receive a notification upon your next log in.
Q. What Kinds of Items Can I Sell in a 'My Shop'?
A. Players can sell almost any item they own in My Shops, including most Den Items, Pets, Accessories, Potions, Crafting Crystals, and Blueprints. There are some items that cannot be sold in My Shop however, such as Animal Avatars, Dens, Mannequins (Animal Models) and The My Shop den item itself.
Q. What Price is a Fair Price for Items in a 'My Shop'?
A. That's really up to the seller! The owner of the shop sets the price to whatever THEY believe is a fair price. The AJ player community will determine the fluctuating market value of items in the Animal Jam economy. An item is always worth whatever someone is willing to purchase it for. If you'd like to see how other players are pricing their My Shop inventory, stop by the My Shop Explorer in Coral Canyons!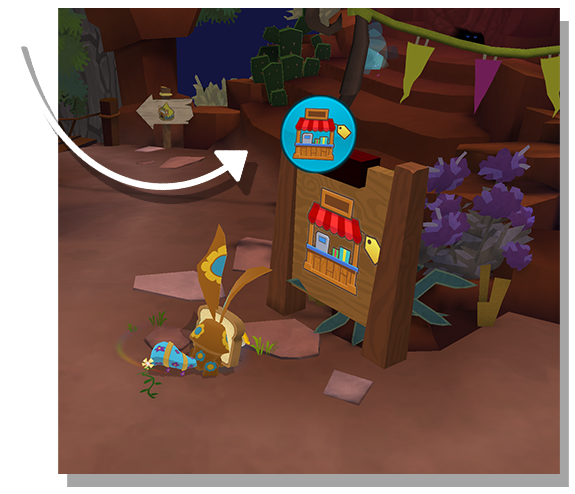 Q. What is the Highest Amount I Can Sell an Item for in 'My Shop'?
A. You can sell an item for up to 1500 Sapphires or 15,000 Gems. This doesn't mean that other Animal Jam players will actually pay that amount. Be reasonable in your pricing, or your items may gather dust on the shelves.
Q. What if I Put Something in 'My Shop', But I Change my Mind?
A. You can edit and remove items in My Shop until they are sold. Once an item is sold, there are no returns, exchanges or store credits; all 'My Shop' sales are final! We will not return items due to Shopkeeper's remorse. Only list items you intend to part with for sale in your shop.
Q. I Sold Something in 'My Shop', But Now I Want it Back! Is There Anything I Can Do?
A. Once your item has sold in your shop, it's gone for good. There are no TAKE BACKS and the purchaser is not responsible for returning the item. Don't put items in your shop and then demand players trade it back or sell it back to you. Only put an item up for sale in your shop if you are 100% sure you are OK with it being sold. All sales are final! Animal Jam customer support will not return items due to shopkeeper's remorse.
More articles about My Shops: