Start by visiting https://parents.animaljam.com/ and logging in with your current parent email and parent password.
If you do not remember your Parent Dashboard password, please read this article on resetting your login.
1. Choose "Parent Profile" in the top right corner of the page.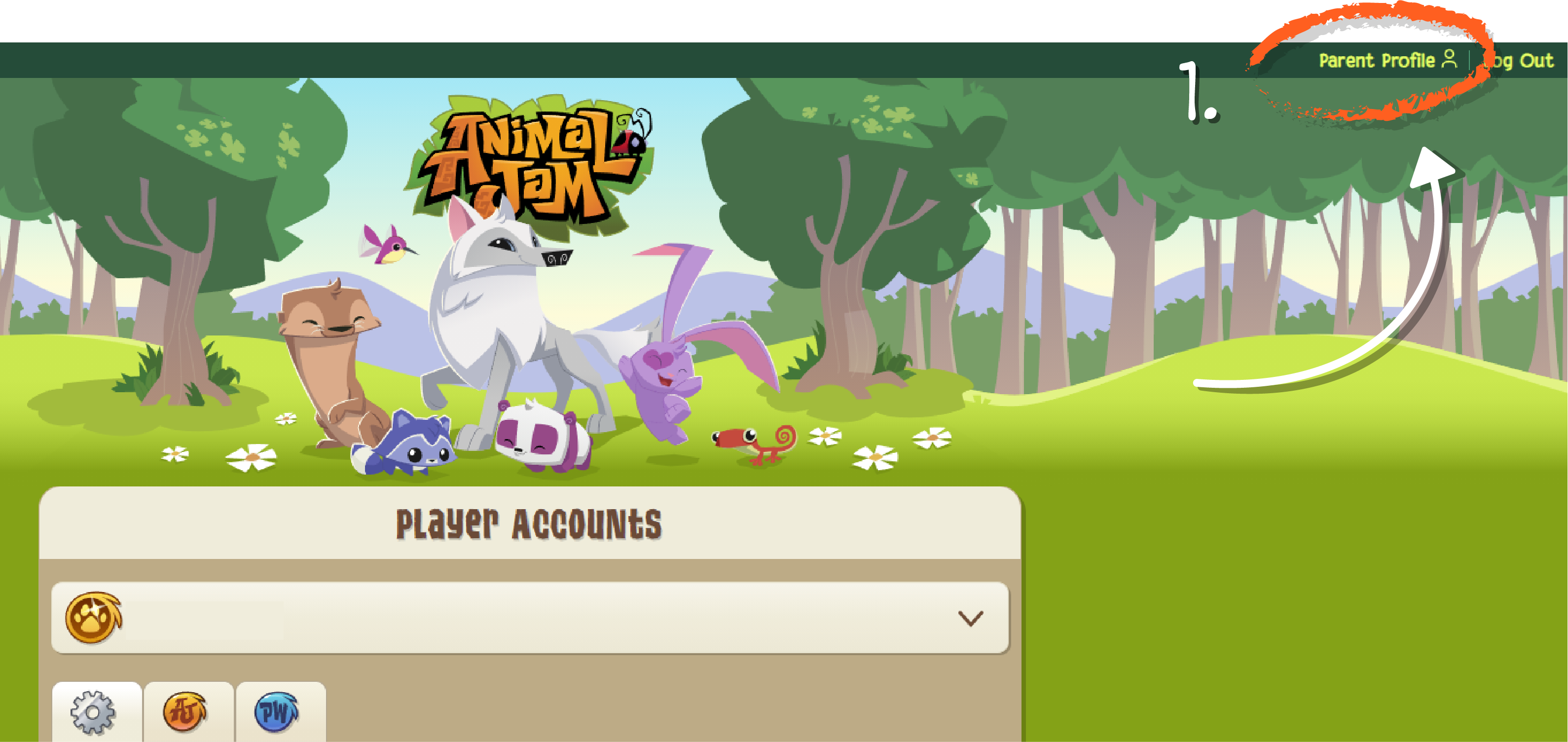 2. Choose "Update"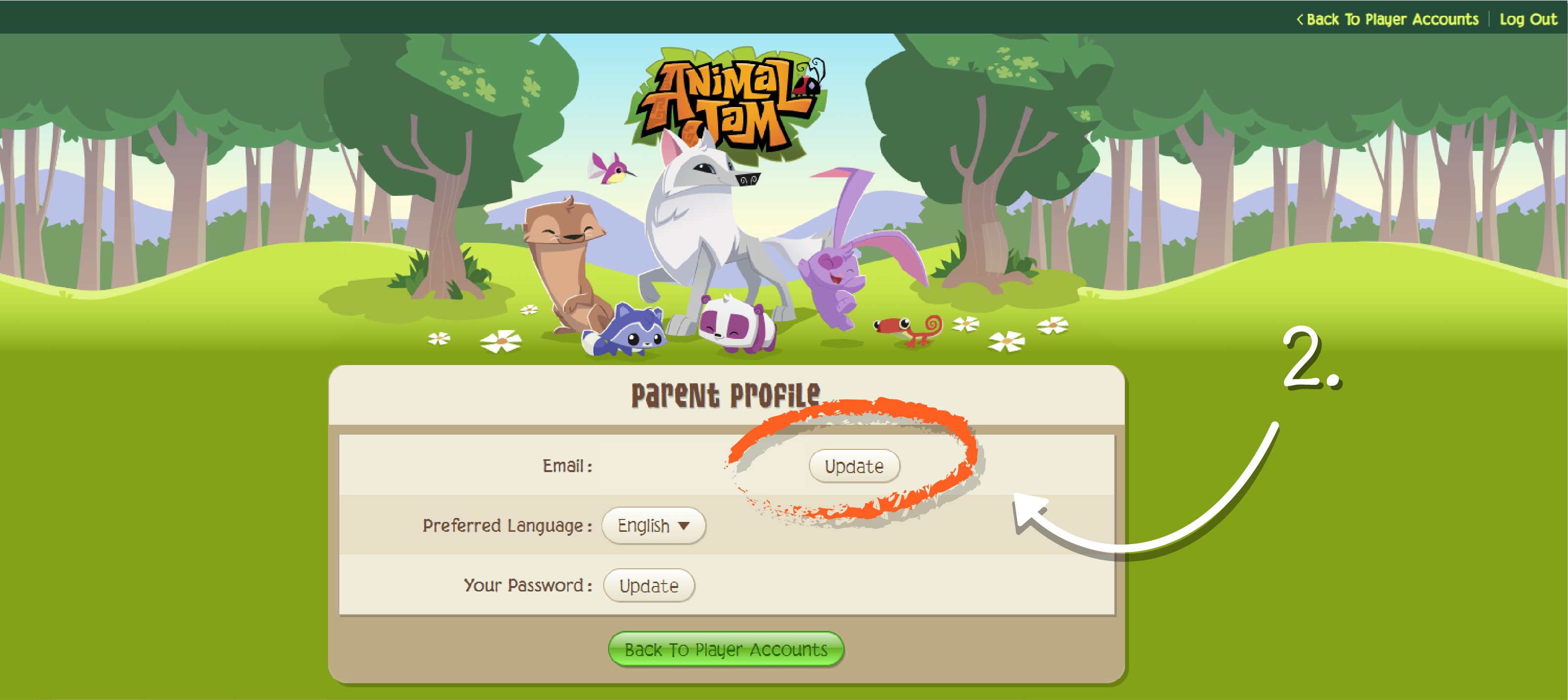 3. When asked to update your email, choose "Submit"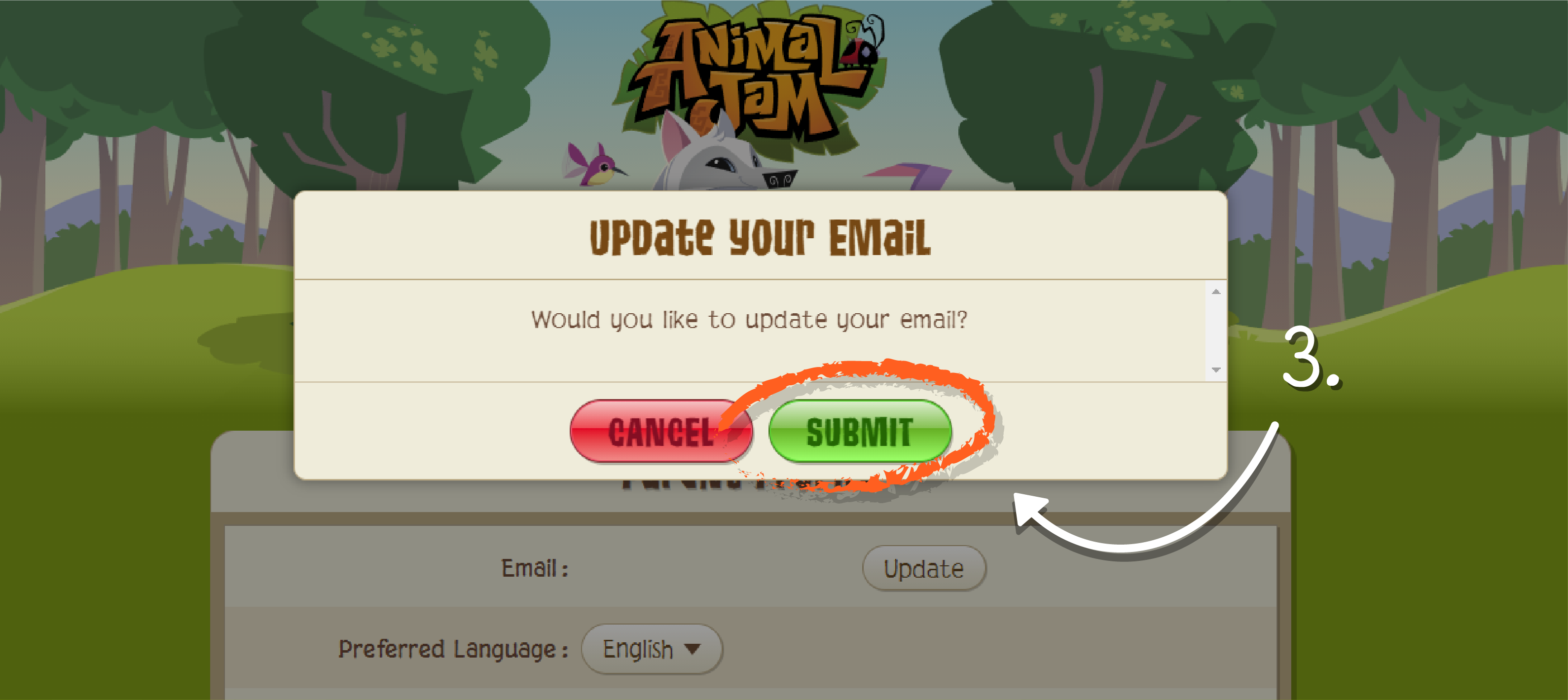 4. Your current parent email will then receive a link from an email ending in @animaljam.com - click on that link, or copy and paste the URL into your browser's address bar.
6. Where prompted by the form, enter your new parent email, confirm the new email address, and then choose "Submit"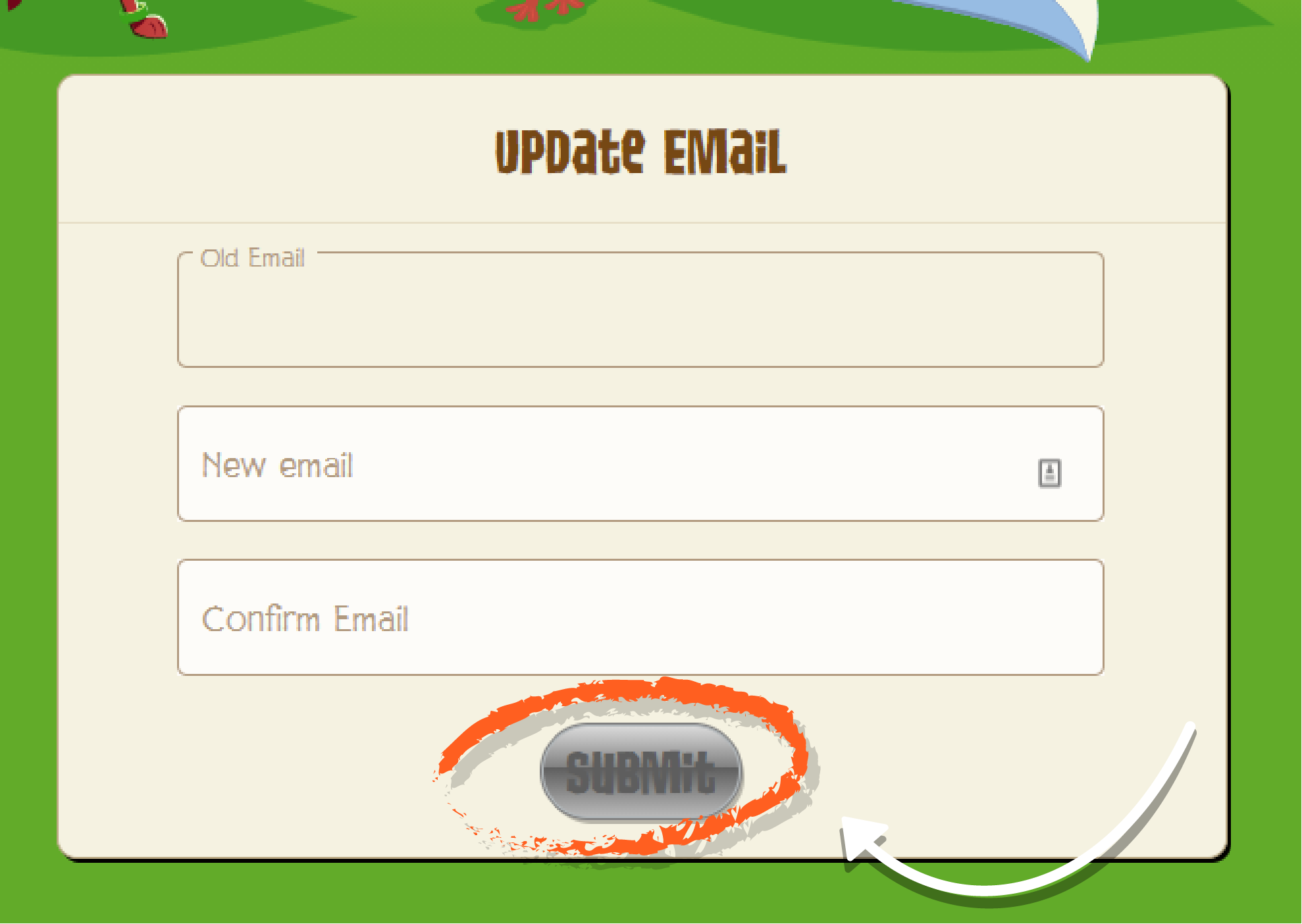 7. You will then receive a "Success! Your email has been updated successfully." popup, and a confirmation email will be sent to your new parent email.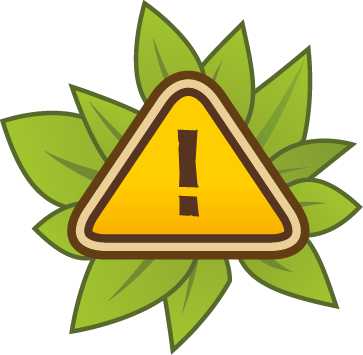 Players: ask a parent for assistance when you'd like to make changes to your parent dashboard.